A researcher in climate change receives the Great Gold Medal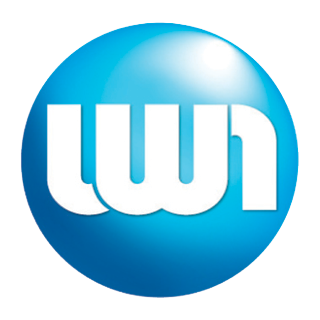 SWEDEN
Over the past century, the IVA – the Royal Swedish Academy of Engineering Sciences – has awarded the Grand Gold Medal and the Gold Medal each year to individuals who, through outstanding contributions in the fields of technology, economy, business and society, have helped to create a better society.
At their annual ceremony on Friday, October 29, IVA's godfather, His Majesty King Carl Gustaf of Sweden, presents the Grand Gold Medal to Sverker Sörlin, a distinguished environmental historian specializing in global climate change based at the KTH Royal Institute of Technology in Stockholm, "for his outstanding achievements as an innovative researcher, research leader and active public debater and for his significant contributions and deep commitment to research and higher education."
In 2018 News from academia reported on his success by winning three European Research Council grants awarded to his research group at KTH.
"Sörlin, prolific writer and inter-scientific scholar, undertook an ambitious task: to sort, through four 'trajectories', an approach of global history to understand the correspondence on' the relation of humanity to planetary conditions and constraints and how it became a governance issue '", News from academia reported at the time.
Sörlin's key argument is that global environmental governance is inseparable from the rise of a science of planetary earth systems and a knowledge-based understanding of global change.
"There is a need to understand the relationship between science and global environmental governance," Sörlin argues, "including how scientific ideas and concepts influence policy change and how Earth history and societal and human history interact to shape global environmental governance ".
Sörlin is Professor of Environmental History in the Environmental Humanities Laboratory at the KTH Royal Institute of Technology, and his ongoing research focuses on historical and contemporary science policies of climate change, the cryosphere, and the Anthropocene.
He is currently leading the European Research Council's advanced grant project SPHERE – Study of the Planetary Human Earth Relationship: The Rise of Global Environmental Governance (2018-2023).
Among his recent books are the co-publication Anchoring urban natures: histories and future of urban ecologies (MIT Press 2019), and Humanities of ice: living, thinking and working with ice (Manchester University Press, 2022), and the next The human environment: Stockholm and the rise of global environmental governance (Cambridge: Cambridge University Press; 2022) with Eric Paglia.
Sörlin became seriously ill with COVID-19 on March 9, 2020, at the start of the pandemic, and he has published his experiences and thoughts, chronicling his case with people who have contracted the disease in other places around the world, in articles opinion – "A collective lesson learned" – in Dagens Nyheter in Stockholm on April 5 and in the Oslo Morgenbladet April 29, 2020.
"It is not without importance to know which path we choose for our pandemic. Not only for how we manage to care for the most vulnerable, but also on a deeper level for the future of democracy. And as Slavoj Zizek said: "The challenge for Europe is to show that what China has done [with the pandemic], can be done in a more transparent and democratic way, "he said.
"Endless curiosity"
Professor Johan Kuylenstierna, Senior Advisor at the Stockholm Environment Institute and Chairman of the Swedish Climate Policy Council, said News from academia: "Sverker Sörlin has been a member of the Swedish Climate Policy Council since its inception in January 2018. His contribution to our work cannot be overstated.
"Sverker brings a unique skill set spanning many disciplines combined with a deep understanding of systems perspectives.
"In addition, Sverker has a personality driven by endless curiosity and strives to always learn more, to understand different perspectives and dimensions related to complex issues such as the impacts of climate change and societal transitions.
"It stimulates open and exploratory discussions when we meet in Council; something much needed in a landscape of debate that tends to be increasingly polarized. I am so happy that Sverker received this gold medal, it is well deserved.
Professor David Budtz Pedersen from the Department of Communication and Psychology at Aalborg University in Denmark said News from academia: "Sverker Sörlin has achieved what only a few academics are capable of. Create a true environment of integrative knowledge at KTH that brings together history, ethics, design, cultural studies and climate research.
"He has been a leading researcher in the field of environmental humanities and science policy studies, and has shown extraordinary interest in promoting the humanities as a source of genuine reflection, conversation and problem solving in science. company.
"The importance of what Sverker has accomplished cannot be overstated. It brought humanities scholarship together with climate action and policy in a way that will impact the future of Scandinavian and international science. He is a real inspiration for our work on the public value of the humanities in Denmark and around the world.
The "increasingly essential" human sciences
Sörlin said News from academia: "I am very honored with this award. It is in a remarkable sense that it goes to a scholar in the humanities and history, although I take this as a sign of the times. "
He said that what were previously considered exclusively scientific, engineering and medical problems are increasingly seen as so complex that they require "deep collaboration".
"Leadership in the society of tomorrow is not just about seeking the path to progress. It is just as much about managing crises and disturbances. In this regard, knowledge from the human sciences is becoming increasingly essential.
"I guess the academy found out that I was trying to find ways to do it precisely.
"These are issues that research policy and climate policy must address and, according to my prediction, will require serious discussion of research priorities. We always need better technologies, but above all we need wiser companies and more responsible leadership. The humanities can help enormously in this regard.