European reopening: Q&A with Linus Carlsson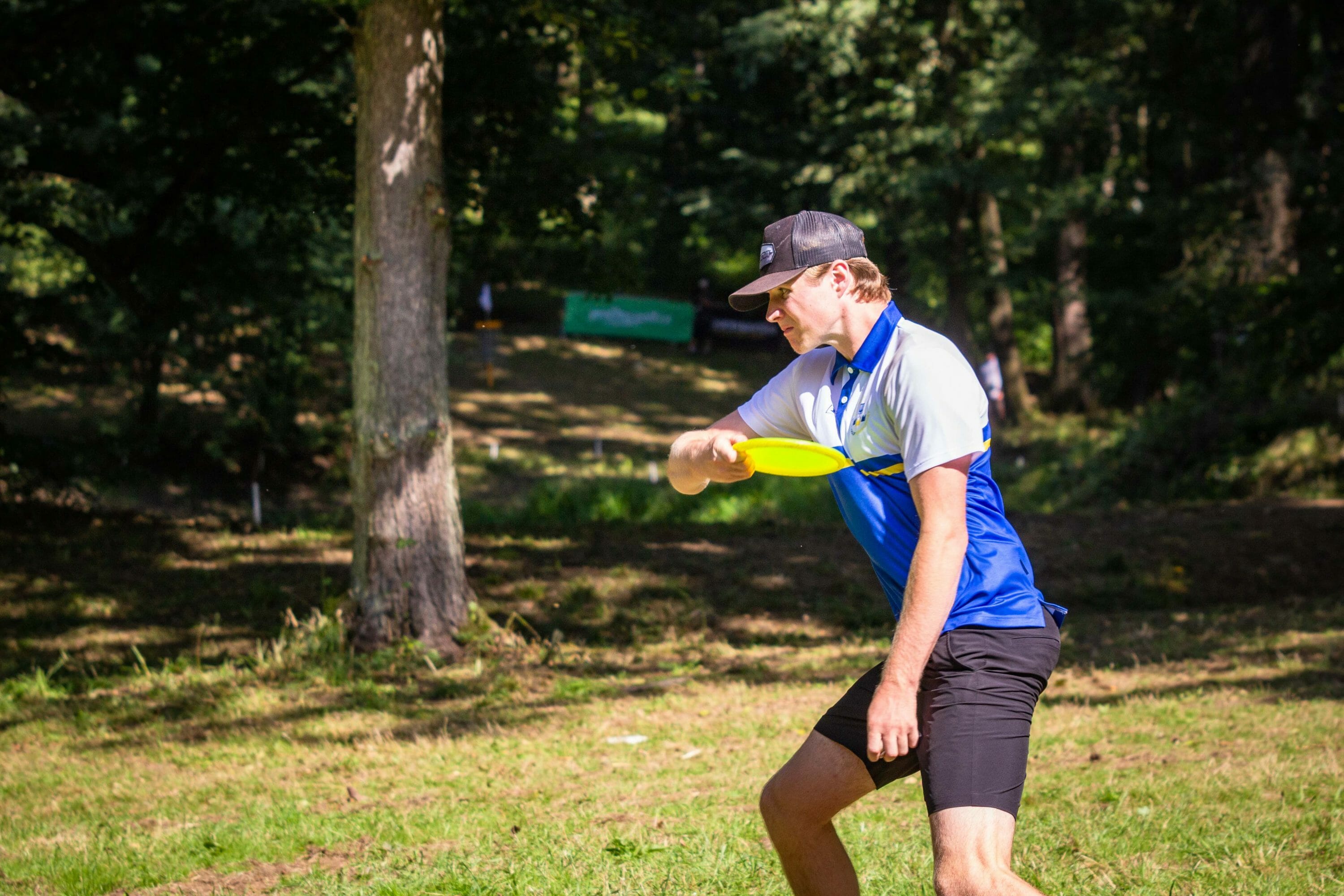 Europe's highest-rated player will be touring the United States this year.
February 22, 2022 by
Bogi Bjarnason

,

Jesse Weisz

and

Steve Andrews

in Interview with comments

This is the third of our Q&A interviews in our European Re-Open series which spotlights European disc golfers as international travel reopens in 2022.

Outside of the sizzling hotbed of disc golf talent that is Finland, where every citizen is within three degrees of separation from a four-figure Frisbee thrower, you have European countries where the sport is definitely big, but a single MPO player absolutely dominates.

KJ Nybo and Simon Lizotte were the first pioneers of this concept in Denmark and Germany, respectively. In Estonia, Albert Tamm outstrips the competition by a decent margin, and in Iceland, Blær Örn Ásgeirsson took the concept to the moon in last year's July ratings update when he dug a 67 point gap over its closest rival.

In Sweden, however, that guy is Linus Carlsson, and not only does he treat the Kingdom of Sweden like a mere doormat on the doorstep of the international tournament scene, at 1035, he's also the highest rated player in Europe. He is set to play the majority of the US tour, with Las Vegas Challenge, The Memorial, WACO, Texas States, Open at Belton, Music City Open, Jonesboro Open, Dynamic Discs Open, Masters Cup, OTB Open, Portland Open and the Beaver State Fling already on its schedule with more to come later in the year.

Read on to find out how the Peter Forsberg of disc golf is about to turn DGPT into a no-limits version of the NHL.

The interview has been lightly edited for clarity.

Ultiworld Disc Golf: If you've toured the United States before, are there any lessons you've learned that will help you prepare for this year?

Linus Carlsson: I was on tour for about a month in 2019. I would say: don't put too much pressure on me and have fun.

How is it different to play in Europe?

Almost everything is different. The biggest difference is the level of the players. In Europe there are a few players at each tournament who are rated 1000+, but in the United States on the circuit almost everyone is. The courses are also different – it's usually warmer and for me the feeling is also different.

What event are you most excited about?

I would say DeLaveaga [Masters Cup] because of nostalgia, and I feel like that's my type of course.

Who are you touring with?

I will be touring with Discmania sponsored player Max Regitnig. He's a cool guy who I think I'll get along with, and he can be my translator if needed. My friend Alexander Eketrapp is also there until DDO.

How will you get around and what will your accommodation be like?

Our plan is to buy an RV and drive around with that.

How do you fund this tour?

My sponsor Latitude 64° will support me a lot.

What do you need to accomplish on this tour for you to consider it a success?

I would say play consistently and stay on top. But my main goal is to win at least one big tournament and qualify for USDGC and DGPT championship.

What was the hardest part of preparing for this tour?

Starting my own business and all the tour planning. I have to thank my mom for all the help because I suck.

Of the three circuits this year (DGPT, European Pro Tour, PDGA Euro Tour), which are you focusing on the most?

DGPT.

Other than disc golf, are there any places or sights in the United States that you plan to visit?

Maybe cool places but nothing I have in mind. What I'm going to do, though, is join a gym so I can stay fit and be healthy.

Congratulations on your new sponsorship contract with the manufacturer. It seems appropriate that the first Swedish player is sponsored by the leading Swedish brand, especially when the contract appears to support a full touring schedule. Can you tell us about the timeline leading up to this change and how your new sponsorship deal allows you to tour full-time in the upcoming season and beyond?

Thank you. One of Latitude's employees, and also a great disc golfer, Johannes Högberg came to see me at the Swedish Championships and asked if I might be interested in participating. I said it's not impossible – send me a deal and I'll look into it. That's how it started, and I'm very glad he asked because it's so good and I was made very welcome by them. Fans also seem to like it.

The last two years, especially 2020, have been pretty quiet for you on the tournament front, but your rating has increased by 21 points since fall 2019 and your performances at National Championships and European Championships have been truly inspiring . What are some of the challenges you faced as a professional disc golfer during COVID in Sweden? Did they help or hinder your development as a young player at a critical time in your career?

Yes, so I think I was actually planning to play the first two tournaments in the United States, but COVID came along and said no. I was a bit sad, but at the same time, I had fun spending a lot of time at home, and when restrictions allowed, I hung out with friends and played disc golf. It was only a long off-season for me, but I played the Swedish Championships in individual and doubles. I finished first in both tournaments, so I guess the long offseason paid off.