Food aid demand on the rise, archdiocesan agency says – Catholic Philly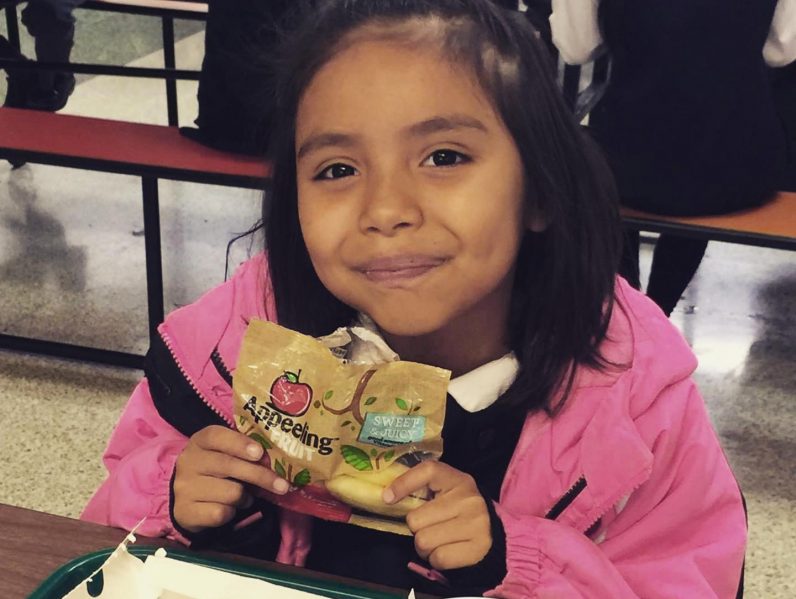 By Gina Christian • Published on September 29, 2022
As Hunger Action Month In conclusion, staff from an archdiocesan hunger relief agency said they were seeing an increase in the demand for aid – and worrying global trends on the horizon.
"I'm definitely seeing higher numbers," said Denise Hopkins, community food program administrator for Nutritional Development Services (NDS), which operates a network of cabinets throughout the archdiocesan five-county area.
One site, located at Mother of Mercy House in the Kensington section of the city, saw an almost 19% increase in distribution from August to September, Hopkins said, attributing the spike to an influx of families into the neighborhood already impoverished.
Even NDS's regular food drives are proving insufficient to meet client needs, with the agency increasingly having to purchase goods from commercial vendors and, in doing so, rely more on contributions to the Appeal from Catholic charities.
NDS Annual peanut butter and jellyfor which it is teaming up with parishes and archdiocesan schools, is just one example, said agency director Lizanne Hagedorn.
Previous returns of "boxes and crates … would carry us well in the spring," she said. "But last year we had to buy more."
Even the federally funded school lunch program that NDS administers – which received a increased funding in July – indicates an increase in food insecurity among a number of households in the region.
While COVID emergency measures allowed for a set number of meals to be sent home with children, "those flexibilities are no longer in place," said Erinn J. Hill, NDS Administrator for the National Meals Program. US Department of Agriculture schools. "Now the government has a very narrow definition of when meals can be sent home with children. This is only allowed when the school is closed due to COVID; it must be quite significant.
As a result, "families can no longer turn to schools as a food resource," Hill said. "They're headed straight for the pantry cabinets."
She noted that "more and more elementary schools" are turning to NDS for help in creating in-house pantries for students and their families.
"We just got another request from a public school to help them start a food cabinet," Hopkins said.
The agency is providing "comprehensive treatment" in response, said NDS director of community relations David Stier. "We have set up shelves for them and help them store shelf-stable products."
At the same time, NDS strives to provide its customers with fresh produce, frozen meats and culturally appropriate foods — a business that requires investment and, more often than not, cash donations, staff said.
These items require refrigeration equipment – ​​and, crucially, the goods themselves cannot be purchased in sufficient quantity except through vendors.
"You can't get mangoes or bananas from farms in Pennsylvania, and that's what our customers are asking for," Hill said. "We have to buy them with the dollars raised through the appeal of Catholic charities."
The complexities of local and global food supply will be felt in the months and years to come, Stier said.
"It's scary," he admitted. "We have a food crisis around the corner."
Currently, nearly 300 million acres of crops and nearly 30 million beef cattle in the United States are experiencing some level of drought, according to the United States. National Integrated Drought Information System.
Food supply chains have also been disrupted by COVID, Russia's war on Ukraine, rising fuel prices, inflation and microchip shortages which are impacting agricultural technology, pointed out Stier.
NDS hopes donors will help the agency respond to the new set of challenges unfolding in the five-county region.
"The more we receive, the more we can give," Hopkins said.
***
To donate to the Nutrition Development Services peanut butter and jelly drive, click here or contact Denise Hopkins at [email protected]