Hamburg Amazon Facility sits idle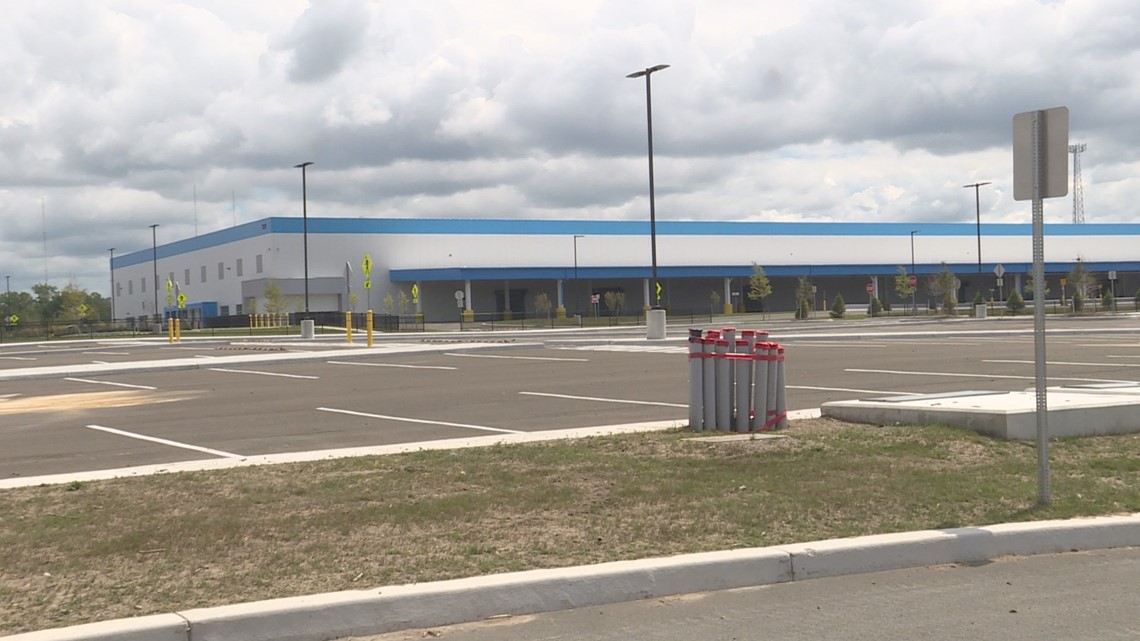 Hamburg IDA provided more than $6 million in tax breaks and incentives to Amazon.
HAMBURG, NY – We're working to learn more about what's going on with the Amazon warehouse being built in Hamburg.
It is located near Route 5 and Bayview Road in Lake Erie Mall Park and so far there is no apparent activity around the 181,000 square foot distribution center.
Weeks after the City of Niagara approved a massive five-story Amazon warehouse in this community, south of Hamburg, the much smaller Amazon facility now sits quietly amid parking lots filled with Canada geese instead of the truck traffic. We only saw two landscapers on site on Tuesday.
We don't know what's inside. But most Amazon warehouses have highly automated systems with robotic equipment to help manage boxes and packages. According to Professor Patrick Penfield, an expert in supply chain studies at Syracuse University, this factor and the hiring of about 100 positions could be linked to a possible delayed opening.
He says, "Really difficult because of the tight labor market that we're in right now to hire qualified candidates, skilled workers. So they're having a bit of a struggle with that. Also, a lot of their warehouses have a lot of robotics and therefore these robots require semiconductor chips and these chips are rare.
Then there is Amazon's financial situation. They can contract, as can many businesses that are holding overstocked goods in this strange post-pandemic world with the apparent downturn in the economy. Penfield notes: "They suffered their worst loss last quarter. They lost $3.8 billion compared to $8 billion in 2021. So I think they waited a bit and I know they canceled some openings of some warehouses just because of that done."
Amazon officials have told investors about the higher costs of its distribution network. And the Industry Publication Freightwaves.com shows nationwide that 16 Amazon warehouses have been delayed, canceled or even outsourced for other companies to warehouse. No facilities in Western New York, including existing Lancaster and Tonawanda sites, are on this list. And yet, there is another confusing trend with this post saying that the company actually intends to develop its network of warehouses
We reached out to the director of the Hamburg Industrial Development Agency which gave Amazon more than $6 million in tax breaks and incentives last year. He did not return our call. City Supervisor Randy Hoak said he understands this facility will be staffed for the Christmas shopping season by November.
So far, we haven't received any response from Amazon's PR department.