Honors Tutorial College student Alexis Eberlein discusses environmental human security issues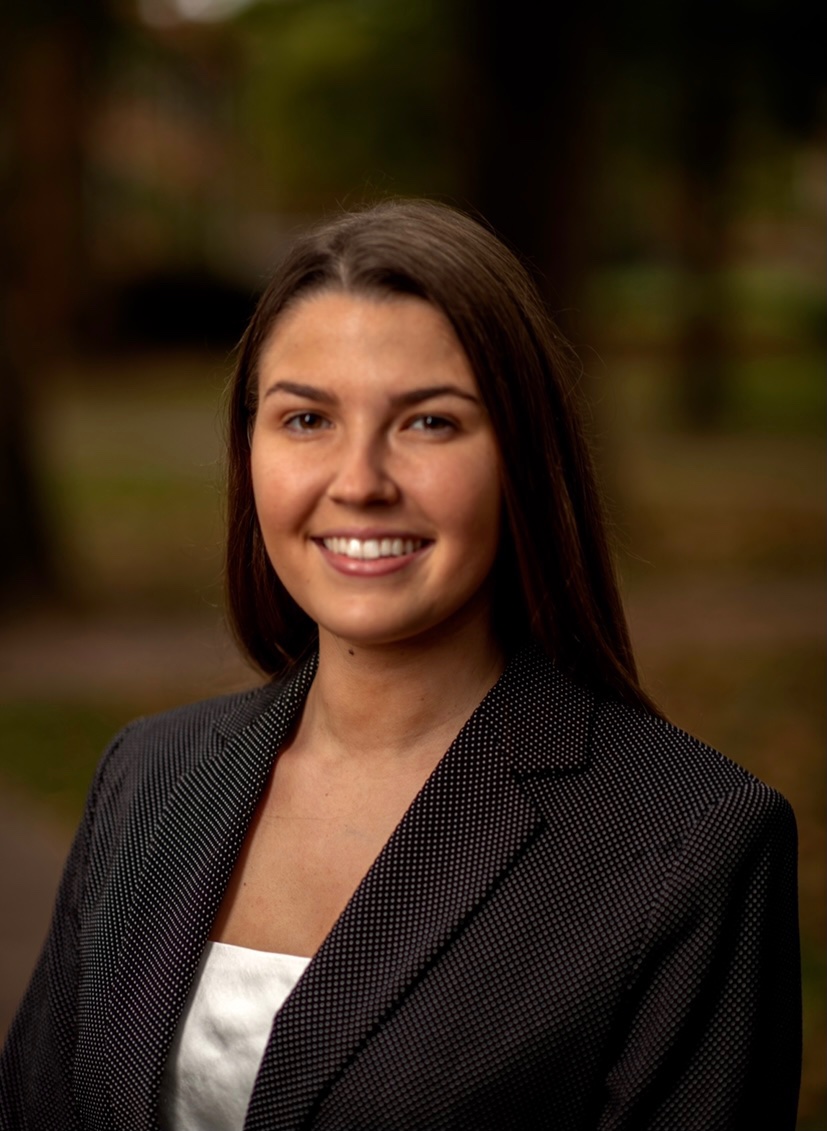 Alexis Eberlein credits the student leaders she interacted with on campus during her first semester for inspiring her to get involved in concrete and impactful projects. However, as a senior political science student at Honors Tutorial College (HTC), Eberlein has become the leader she once admired.
"I knew from my first semester at Ohio University that I wanted to get involved with the Voinovich School in some capacity and hopefully become a Voinovich Research Scholar while at OHIO" , Eberlein, Charles R. & Lizabeth K. Emrick Cutler Scholar and Voinovich Research Scholar, said. "Several of the student leaders on campus whom I admired as a freshman were Voinovich Scholars, and I was inspired by the practical and impactful research projects in which they participated."
Eberlein, who also focuses on war and peace studies, has an interest in international law and human rights and, as a Voinovich Fellow, was able to delve into international legal and human security issues. related to the environment. She is currently investigating the potential global governance and security dilemmas surrounding geoengineering, which involves large-scale technological interventions on the Earth's climate system to reduce or reverse the negative impacts of climate change.
"While scientific developments show potential for success, there is also very great uncertainty about the potential risks that such interventions may create," Eberlein explained. "My research responds to the need for the international community to develop consensus on how best to govern geoengineering and build capacity to do so equitably and with local, regional and global implications in mind."
To further her work on issues of human security and the environment, her HTC Director of Studies, Dr. Andrew Ross, introduced her to Dr. Geoff Dabelko's research group where she was able to learn about the impactful work what Dabelko was doing with climate safety and getting involved as a research apprentice for the summer.
"I commend Alexis and students like her who seek experiences that push them out of their thematic or disciplinary comfort zones," Dabelko said. "Alexis, as an HTC political science student with a traditional focus on foreign and security policy, didn't have a lot of previous experience on environmental or climate change topics, but she didn't She has not been shy about engaging in extensive research in this related field because she might see value in diversifying her knowledge base while further developing policy-friendly communication skills.
Being part of Dabelko's research group has helped lead Eberlein into her current role as Voinovich Research Fellow where she has continued to develop her leadership and professional skills through hands-on research in environmental safety, and even had the opportunity to work with external partners based in Washington. , DC, and Stockholm, Sweden.
As a researcher in Dabelko's research group, Eberlein participated in a project that is part of the Stockholm International Peace and Research Institute's (SIPRI) Peace Environment Report 2022. According to Eberlein, this multinational initiative aims to better understand how climate change and other environmental crises increase risks to peace and security.
The Peace Environment Initiative will produce a series of reports over the next year, and researchers from the Voinovich School are helping to lead a section of the report. Eberlein was the lead writer on the analysis of the conflicting potential of geoengineering as a possible response to climate change. She, along with environmental studies graduate student Daniel Bell-Moran, are two contributors among dozens from around the world working on the international project.
"It was a truly rewarding experience to work on this project as it involved collaborating with an international team of researchers from various fields of expertise to achieve the project's goal of illuminating pathways for policy and action. ", said Eberlein.
Eberlein also helped edit proofs of scientific papers prior to publication, reviewed emerging literature on environmental security topics, and had the opportunity to interview former Hellenic Navy and current Hellenic Navy officer environmental security researcher, Dimitrios Kantemnidis. His work was recently published on The Woodrow Wilson Center's New safety beat and stresses the importance of merging the environment and security sectors in responses to climate risks.
According to Dabelko, Eberlein is one of several students working in the Dabelko Research Group who has published contributions in the dynamic, policy-oriented journal for the Environmental Change and Security Program at the Wilson Center.
"The Voinovich School takes a learning-by-doing approach inside and outside the classroom," Dabelko explained. "In this case, the school's external applied research mission allows Voinovich fellows like Alexis to work with a wide range of practitioners around the world. Our section Zoom calls started at 7 a.m. for Alexis and me because we have collaborators in Australia, Holland, Sweden and Switzerland. Working with a range of professionals at different stages of their careers gives Alexis insight into absolutely essential skills for working on unique projects in an interdisciplinary and international group with real deadlines and large anticipated audiences.
Eberlein aspires to be an international lawyer working on human rights issues for an international organization or government entity. She is also interested in diplomacy and would be interested in pursuing a career in the foreign service.
"Through my research with Dr. Dabelko, I learned how deeply the environment is intertwined with health, safety and the protection of human rights internationally," Eberlein said. "Working with Dr. Dabelko has also taught me that professional growth can come from seeking new opportunities and new relationships. Dr. Dabelko's mentorship has helped me grow as a student, researcher, and aspiring medical practitioner. "countless ways. He is extremely dedicated to the success of his scholars and constantly highlights the opportunities available for students, both on and off campus, to pursue exciting new pursuits."