How Today's Organizations Can Leverage Talent Development Solutions to Address Skills and DE&I Gaps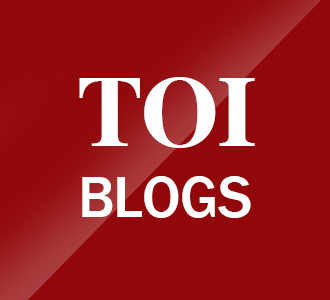 Technological innovation has always left a skills gap in its wake and as the speed of these advances accelerates, so does the skills gap.
Organizations are already seeing a clear shift in the workforce skills they need for growth and the global pandemic has only exacerbated an already growing skills gap in a rapidly changing labor market. This, in turn, has made it imperative for organizations today to get ahead of the challenges they face, or risk being left behind.
According to a report by McKinsey & Company, up to 375 million workers worldwide may need to change occupations over the next decade to successfully meet the expectations and needs of changing industries and sectors. In India, a survey by the National Association of Software and Services Companies (NASSCOM) revealed that more than 50% of Indian professionals will need to upgrade their skills to adapt to changing industry dynamics and be employable. In a January 2022 survey, the National Federation of Independent Businesses (NFIB) reported that companies were having difficulty finding qualified candidates, and 47% said they had job openings they could not fill, exceeding by far the historical average of 48 years.
All these statistics explain the threats posed by the growing shortage of skills and talents in the labor market. In an effort to overcome these challenges, organizations are increasingly turning to innovative talent development solutions to stay competitive. Today, talent management solutions or services help companies in different areas: while they help companies hire emerging talent and revamp workforce skills, they are equally effective in help companies achieve their DE&I goals and promote women's leadership and representation in the technology sector.
Hire emerging talent
There are a lot of risks in trying to do it themselves, so organizations are turning to talent solutions that not only meet employers' needs, but also ensure that emerging talent is pre-trained in niche skills – like technology, banking, business and other areas – they need to get the job done. Acting on current needs, talent development solutions train young talents in the high-demand skills that companies need before placing them in real jobs with them. This, in turn, saves companies time and money on training and developing new hires from day one. Additionally, having a new recruit trained can dramatically speed up the time it takes them to make an impact on the organization. It is these benefits of trained and ready-to-deploy talent that have driven the growing popularity of HTD (Hire-Train-Deploy) solutions among large enterprises.
Reorganize workforce skills
While hiring emerging talent is one way to fill the skills gap, re-skilling the workforce is another common way companies use it. Amid the growing need to stay relevant and competitive in changing market situations, workforce training is no longer a luxury but a real necessity. According to a Korn Ferry report, 85 million jobs will be vacant by 2030 due to a shortage of appropriate skills. Another report by the World Economic Forum indicates that more than half of all employees worldwide need to upskill or retrain by 2025 to adapt to the changing nature of jobs.
The statistics underscore the need for organizations to make lifelong learning a core component of their strategic goals. Employers and employees must commit to retraining and upskilling in order to make career development an essential phase of the future workforce. That's why companies are now relying on talent development solutions to make these learning opportunities more accessible, available, and affordable to the workforce. Through unique and innovative employer-sponsored training programs, talent management solutions help develop skilled talent that meets employer needs. The availability of skilled talent further allows organizations to improve their employee retention and recruitment efforts, which has become the need of the hour.
Meet DE&I needs
While the focus is on acquiring the right talent with the desired skills, the need for organizations to address diversity, equity and inclusion (DE&I) continues to take a back seat. According to Wiley's latest report on "Diversity in Tech: USA 2022", half of young tech workers (50%) have felt uncomfortable in a job because of their gender, their ethnic origin, their socio-economic background or their state of neurological development. It's clear that businesses desperately need to focus on DE&I, but creating diversity and inclusiveness in the workplace takes time, dedication, resources and leadership to change the face of an organization. . This is where talent development solutions prove to be a viable option for companies in achieving their DE&I goals.
Seasoned talent solution providers have the resources and expertise to expand their network and identify potential talent from a sea of ​​underrepresented backgrounds. Fostering diversity requires giving access to opportunities to those who might not otherwise have had them and giving them the skills to get started. Such sustained intervention has regularly helped employers through the democratization of opportunities to create a fairer level playing field.
Promoting women in technology
Equality between women and men, whatever the sector, remains a major challenge for organizations that must be taken up. Women have long experienced a slower rate of promotion than men. According to the Global Gender Gap report for 2022, gender parity in the labor force stands at 62.9% – the lowest level recorded since the index was first compiled. Among workers who remained in the labor market, unemployment rates rose and remained consistently higher among women. On the other hand, McKinsey's "Women in the Workplace 2021" report suggests that only 86 women are promoted to manager for every 100 men at the same level. But the gender gap for women in technical roles is more pronounced, with just 52 women promoted to manager for every 100 men.
The increased focus on gender parity in new hires and greater equality in leadership positions has made diversity crucial, especially in roles related to the technology sector. This is another area where talent development solutions have managed to create a significant impact. While helping non-technical people, including women, transition into technical roles, they enable organizations to cultivate an inclusive environment to support and encourage women to advance their skills and leadership potential in STEM fields through connecting, mentoring, collaborating and discussing.
The rise of technology has led to the need to redesign jobs to meet new opportunities. Acting on changing market dynamics, organizations can work in tandem with talent service providers or talent development solutions to successfully meet their talents, skills, and DE&I needs for the future.
END OF ARTICLE