Legal battle brews in downtown Utica hospital footprint | Focus Economy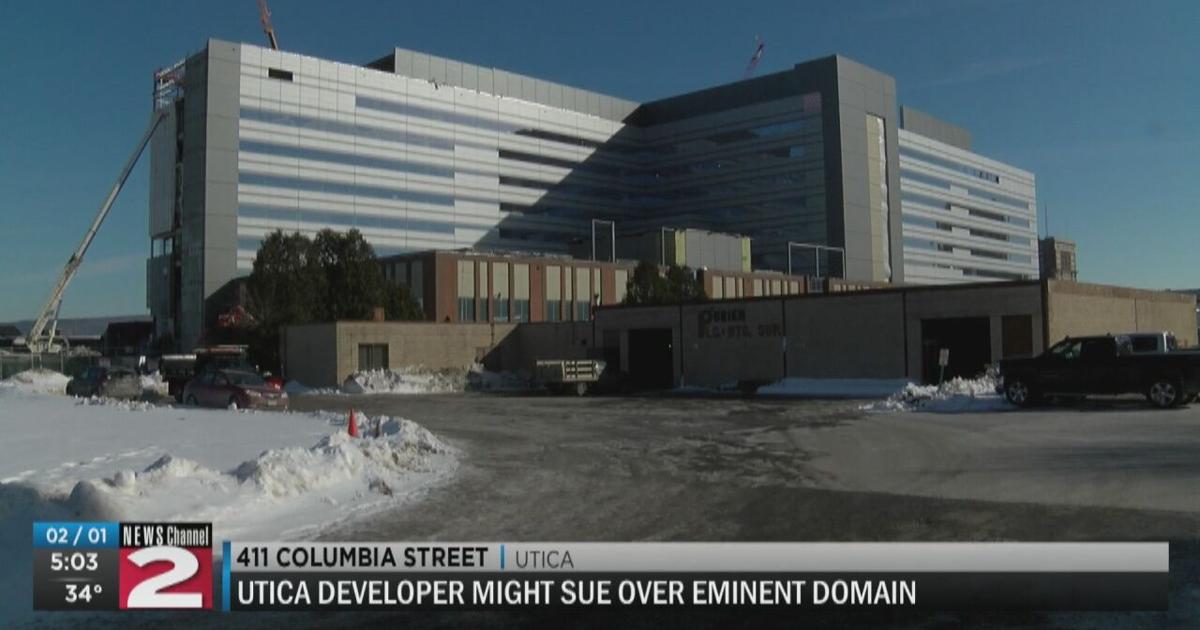 UTICA, NY — Before the healing can begin, a legal battle may have to be waged, in the footprint of the downtown Utica hospital.
"The legal issue brewing is if IDA moves forward to take ownership through eminent domain. It would be a legal battle. We intend to oppose that," says Michael Licata of Bowers Development.
Bowers Development is under contract to purchase the central acre and the building where 411 Columbia Street now stands, the O'Brien Plumbing Building, from its private owner. They want to build a medical office building on the property.
"They have agreed to have a public hearing and to pursue and review an eminent domain proceeding, which is why we are saying this is not an appropriate use of eminent domain and we will oppose it with all possible possible ways," Licata said, adding that if the Oneida County Industrial Development Agency facilitates eminent domain taking the property, MVHS would then lease it to Central Utica Builders, or "CUB," an entity that also wants to build a medical office building on the site.
Licata says Bowers Development will take legal action if eminent domain is used to take the property. He says he doesn't see how anyone could argue it's necessary for the public good, when Bowers plans to build the same thing: a medical office building.
MVHS officials say they don't see themselves partnering with Bowers Development.
"With any construction project, you vet a number of different people to determine who is the best partner to work with," says Bob Scholefield, executive vice president of real estate and facilities for MVHS. "Two different parties talked about development, we picked the one we thought was more suitable for MVHS."
"They're not developers, they're cardiologists. We own and develop over a million square feet of space. Medical office space isn't new," Licata says. "If they vote to go ahead and pursue the acquisition of this property by eminent domain, it is now a legal battle."
There is a public hearing on March 3.