Monster Pack Man travels 500 km in a new style »Explorersweb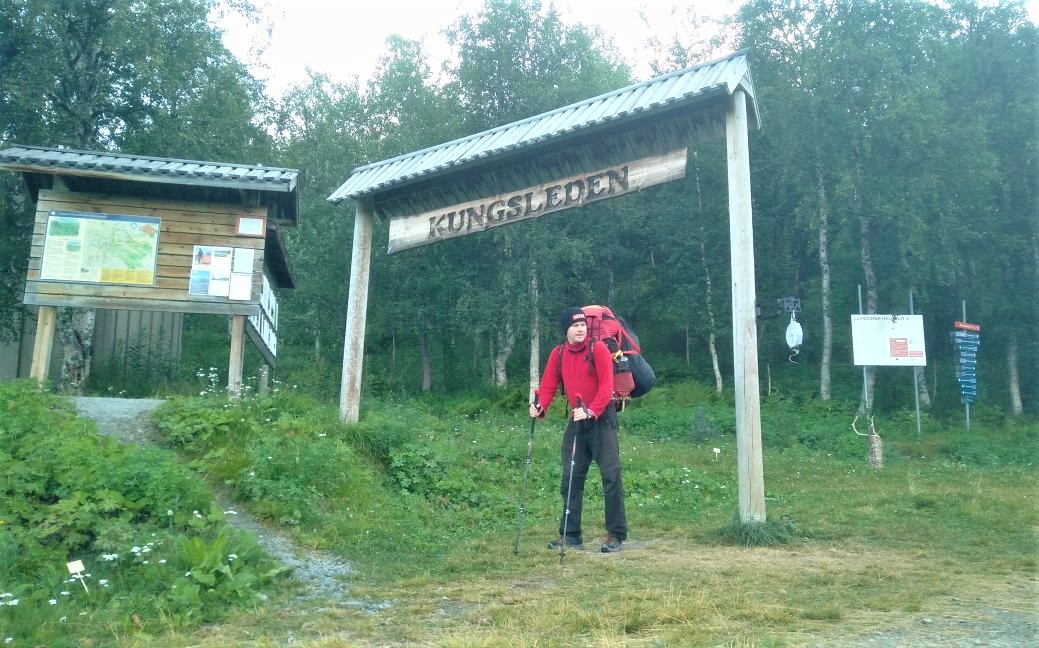 Many walk the Kungsleden, the 500 km "King's Trail" in Swedish Lapland. But Louis-Philippe Loncke did so without support – and with short rations.
Unassisted long-distance hiker Louis-Philippe Loncke is no stranger to transporting very, very heavy bags. He carried a 48kg bag on an 800km crossing of the Pyrenees last year and has already done a 62kg bump through Tasmania.
But for his recent project in Swedish Lapland, Loncke decided to do something new: reduce the weight. It is very rare to walk the 500 km of Kungsleden ("King's Trail") without assistance, but Loncke did it with a backpack weighing only 31 kg. To turn the tide, he would have to severely reduce his food reserves. And if he wanted to do that, he would have to lose weight for the trip.
Check and verify: Loncke brought 12.5kg of food for the entire 19 day trip. In the end, he weighed 75 kg, down from his usual 82 kg.
The Kungsleden trek without support: a lot of time
That was a lot of weight to cut for a hiker, whose calorie needs are usually huge. During the trip, Loncke regularly walked 30 km per day. But Monster Pack Man's grocery store seemed to come straight out of the back of the dorm closet: meals in sachets, bars, nuts, and powders had to be enough.
 
And in the end, they did. From August 25, Loncke walked and paddled the road without too many hitches. He brought a packraft to float a total of 18.2 km of the trip, completing the required lake crossings.
 
Relatively uncrowded, it hiked the rest. And despite a muscle adjustment in the middle of the trip that forced a day off, he even found time for "side trips". The 34 km detours included a summit of Kebnekaise, Sweden's highest peak at just under 2,100 m.
 
Belgian media RTL broadcast a feature film (in French) with Loncke en voyage.
About the Author
Sam anderson
Sam Anderson takes on any writing assignment he can talk to while intermittently traveling the American West and Mexico in search of margaritas – er, adventure. He turned a decade of itinerant trade work into a life of fine-weather climbing and living in a truck before (much to his parents' relief) finding a way to put his BA in English to good use. Sam loves animals, sleeping outdoors, campfire refreshments and a good story.