NYU Steinhardt – Assistant Professor of Music Business (USA)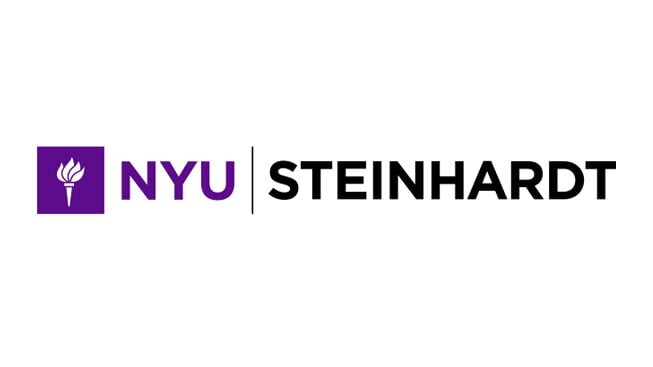 Review of applications will begin on December 1 and will continue until the position is filled.
The NYU Steinhardt Music Business program invites applications for a tenure-track Assistant Professor position beginning in September 2023. We are committed to significantly increasing the proportion of our faculty from historically underrepresented groups as we strive to create the most intellectually diverse, inclusive, and equitable institution that we can, and especially encourage applicants from historically underrepresented groups to apply.
We are looking for candidates who, through their academic activities, can contribute fundamental methods and knowledge in the field of music, with a strong emphasis on music and data.
Areas of interest include the application of data science to improve outcomes for industry stakeholders, performance gains in equity-seeking music industry workspaces, and infrastructure and musical ecosystems in cities.
Applicants active in research in other fields at the intersection of music, industry, cultural studies, entrepreneurship and financial markets are encouraged to apply.
In accordance with NYC's Pay Transparency Act, the annual base salary range for this position is $80,000 to $135,000. New York University takes into account factors such as (but not limited to) scope and responsibilities of the position, applicant's work experience, education/training, key skills, equity between internal peers, as well as market and organizational considerations when extending an offer.
---
Responsibilities
Conduct an active program of sponsored research involving public funding sources, industrial partners and/or entrepreneurial activities, with the aim of making regular, high-impact research contributions to publications in leading venues.
The successful candidate will be expected to support and mentor undergraduate and masters students and be a prominent member of the NYU Music Business community. The ideal candidate will have an active engagement in scientific work with significant potential to benefit society and the music industry, and in defining and developing the research agenda of the NYU Music Business program.
Applicants will contribute to NYU's teaching mission by teaching and advising undergraduate and graduate students, developing interdisciplinary courses; and conduct seminars, workshops, and other public programs for students, faculty, and community members. The successful candidate will participate in faculty meetings and serve on department, school, and/or university committees.
Other duties include supervision of the undergraduate capstone project, supervision of the master's final project, academic and career counseling, development and maintenance of professional pathways to the music industry, student recruitment and program administration.
Attendance at faculty meetings, committees, and other services appropriate to a faculty member at the university is required.
---
The music department and business
The Department of Music and Performing Arts Professions was established at New York University's Steinhardt School in 1925. In 1968, the Department merged with the New York College of Music, the oldest music conservatory from New York.
Since this merger, the Department has functioned as both a music conservatory and a place of research in the performing arts. Today, 1,500 students, from baccalaureate to doctorate, specialize in: classical, jazz and musical theater performance; music composition (jazz, film music, multimedia and traditional), music technology and music business; music education, dance education and educational theater education; performing arts administration; and music therapy and drama therapy guided by more than 400 teachers.
Founded in 1976, the NYU Steinhardt Music Business program prepares graduate and undergraduate students to become leaders in the dynamic global music market. Academically rigorous and interdisciplinary by definition, the Music Business curriculum combines the limitless artistic resources of New York City with the cutting-edge research and innovation of a leading research university.
The program includes a foundation in music theory and history as well as business, taught in conjunction with NYU's Leonard N. Stern School of Business. In addition to providing structured lessons, the program promotes individual choice and development through an interactive classroom atmosphere, internships, participation in our record company, Village Records, and completion of research requirements.
---
Qualifications
A Ph.D. in music, business, law, digital media, music technology, or closely related field, conferred at the time the position commences.
A demonstrated commitment to excellence in research, as evidenced by scholarly publications and public speaking.
Experience in teaching and mentoring and public programming is required; fundraising experience is desirable but not required.
---
Application instructions
Please submit the following online only:
Cover letter
Curriculum vitae
Research report
teaching statement
Diversity statement (describing how you address diversity and inclusion in your teaching, mentoring and wider work)
Names and contact details of three references
Review of applications will begin on November 15, 2022 and will continue until the position is filled. Candidates are encouraged to apply before the deadline to ensure full consideration.
Additional information about the position can be obtained from the search committee chairs: Professor Larry Miller at [email protected] and Professor Marilyn Nonken at [email protected]