People on the move: new CIOs for Folksam, DNB Livsforsikring | New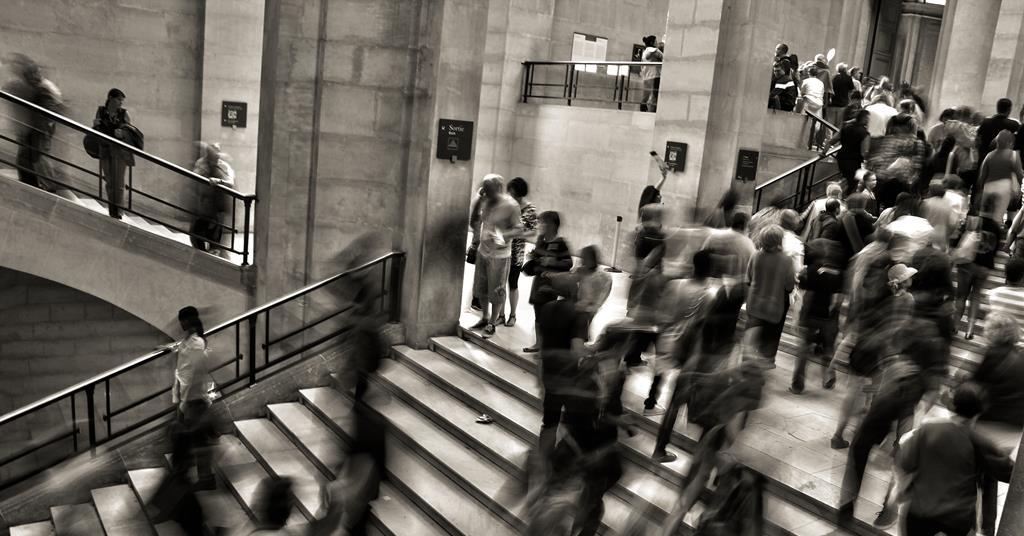 Folksam / AP4 – Marcus Blomberg was appointed by the Swedish pension and insurance group Folksam as an investment manager, which the company said was a newly created position.
Folksam said Blomberg is returning from his most recent role as head of strategic allocation and quantitative analysis at AP4. Blomberg also previously worked for Sweden's third largest pension provider, AMF, in a variety of roles including Deputy IT Director, Head of Asset Management and Head of Infrastructure and Real Estate.
Folksam said he has already started his new role.
---
DNB – Norwegian Financial Services Group DNB told PEI that he had appointed Anette Hjertø as CIO of DNB Livsforsikring, its life insurance division. She replaces Truls Tollefsen, who had started working in the newly created position of Head of the Wealth Management Investment Office.
Hjertø previously worked for the company as Head of Absolute Return Investments, after having also worked for KLP as a portfolio manager and board member of the Norwegian Municipal Pension Fund. DNB said Hjertø started working in his new role on October 1.
Hjertø's co-portfolio managers Kim Stefan Anderson and Lena Öberg are in the process of hiring a new portfolio manager to work with them on absolute return and DNB Asset Management's multi-asset funds / mandates, said a spokesperson for DNB. "There is no change in DNB's commitment to DNB Fund – Multi Asset," he added.
---
Bread Street Capital Partners – Alexander Henderson joined as head of strategic partnerships. He will lead the development of Bread Street Capital Partners" strategic partnerships with all financial institutions, including asset and wealth managers. He will also join the company's executive committee, working with managing partners Alex Barr and James Witter, and COO Abigail Sater.
Henderson joins us after a 34-year career with Investors Janus Henderson where he was until recently Managing Director, Global Financial Institutions, responsible for all of the company's activities with global wealth management institutions based in the EMEA region. Previously, over a 23-year period based in Asia, he was instrumental in establishing and creating Janus' asset management business in the Asia region, opening the group's first offices in Singapore. in 1995, followed by Tokyo, Hong Kong, Beijing and Taipei.
He oversaw fund management activities for Asian equity, private equity and direct real estate portfolios, as well as the development of strategic distribution and product partnerships with wealth management, sovereign wealth funds and banks. power stations.
---
Capital Cranfield – Amanda Hamilton-Stanley joined the team of professional trustees of the Pernod Ricard, where his most recent position was as Group General Counsel and Chief Compliance Officer. She was also for a decade the trustee of the Allied Domecq pension fund, a role in which she worked on a £ 3.8 billion buy-in.
Neil McPherson, managing director of Capital Cranfield, said the Hamilton-Stanley appointment meant the firm's professional trustees had worked on two of the five largest insured transactions in the UK.
---
Säkra – Swedish insurance intermediary Säkra announced that it is attempting to strengthen its life and retirement divisions by appointing Fredrik holmqvist and Oscar Alm to "central roles" within the organization.
Holmqvist will be responsible for expanding the company's customer offering, while Alm will be responsible for business development and international affairs, he said.
Säkra said the couple are joining the company in similar positions at a Swedish consulting firm. Max Matthiessen. Holmqvist had also previously worked as a retirement consultant at PRI Pensiongaranti and held several positions with SPP, Aon, Willis Towers Watson and Mercer, the company said. During this time, Alm had experience as a retirement consultant at Aon and as a pension and insurance specialist at Alecta, he said.
Säkra said the couple will take on their new roles from January 1.
---
Lombard Odier investment managers – The asset manager created a new position, responsible for climate and environmental solutions, hiring Lorenzo Bernasconi of Rockefeller Foundation for the position.
At Rockefeller, Bernasconi was Managing Director of Innovative Finance, managing the "Zero Gap" portfolio to raise capital towards the United Nations Sustainable Development Goals. He has also worked for UBS and the Boston Consulting Group and is the founding chairman of the board of directors of the Emerging Forest Finance Accelerator, a nonprofit intermediary that recently helped launch the LEAF Coalition, the largest public effort- private sector ever undertaken to protect tropical forests through voluntary carbon markets.
Bernasconi is also a research fellow at the Steyer-Taylor Center for Energy Policy and Finance at Stanford University.
"Lorenzo brings a rare blend of knowledge and experience that will support us immensely as we continue to expand our offering of climate and natural capital across all asset classes," said Christopher Kaminker, Head of Research and Development. sustainable investment strategy at Lombard Odier. "Globally, investor appetite for natural climate solutions is increasing and this is good news, as 50% of our global economy depends on natural capital, and nature has the potential to provide more than one third of emissions reductions by 2030, if harnessed appropriately, "he added.
---
Ross Trustees – The professional trustee and pension services firm appointed Dickon Best as a trustee. He joins from PwC where he was administrator of the collective agreement and pension restructuring practice.
Dickon brings over 15 years of direct pensions experience to Ross Trustees. At PwC, he has advised both pension plan administrators and sponsor employers on how engagement fits into funding and investment. Much of this experience was gained through close involvement in large and complex programs, as well as helping administrators when the employer sponsoring their program was in financial difficulty.
A trained insolvency practitioner, Dickon spent some time at The Pensions Regulator to gain an in-depth understanding of the powers of the regulator, which has proven to be particularly valuable to clients.
Dickon is the third senior position of 2021 at Ross Trustees and continues to expand the firm across all levels of the team.
---
Anthropocene Fixed Income Institute (AFII) – Ulf Erlandsson, former portfolio manager of the Swedish buffer fund AP4, obtained Justine leigh bell for the role of CEO of the organization he officially launched last year.
Leigh-Bell was until recently Deputy Managing Director of the Climate Bond Initiative, an influential NGO, where she led the strategy for developing the green bond market in emerging economies. At AFII, she will be responsible for leading the business development and execution of AFII activities in bond markets rapidly evolving towards positive climate impact.
"I have worked closely with CBI over the past decade and have observed Justine's impressive contribution to bringing CBI to the forefront of the green bond space," said Erlandsson. "IAFII has been well received for its innovative approach by market practitioners to fixed income and climate impact. Justine is a crucial element in taking AFII's strategy and organization to the next level.
Leigh-Bell said: "I am delighted to join the AFII team, where together we will strive to become the leading credible voice on how to quickly move the fixed income markets to net zero. .
---
AAE – Maria Kamenárová has been elected the new president of the Actuarial Association of Europe for next year, succeeding Wilhelm Schneemeier.
Of Slovak nationality, Kamenárová has been a member of the AAE Board of Directors since 2017 and has held many positions within the association. She is currently President of the Slovak Actuarial Society.
"I feel honored to represent this great organization of volunteers as President," she said. "Our communities are facing many challenges: ongoing COVID-19 pandemic, new risks resulting from the impact of climate change, finalization of the implementation of the accounting standard IFRS17 and evolution of EU regulations: Solvency II, IRP, sustainability – to name a few – all have an impact on insurers, pension funds, consumers and therefore also the work of actuaries.
"At the same time, the actuarial profession is continually transforming traditional roles and preparing to face future demands and opportunities. "
---
Robeco – Emma Casey joined Robeco as the Consultant Relations Manager within its global Consultant Relations team.
Casey will be responsible for strengthening Robeco's presence with consultants both globally and in the UK. She will be based in London and will report to Peter Walsh, Global Head of Consultant Relations and Head of Robeco UK.
Casey brings a solid background to the team and joins Janus Henderson, where she was part of the firm's global consultant relations group.
To read the digital edition of IPE's latest magazine, click here.