SunLive – Partner Fund to Streamline Application Process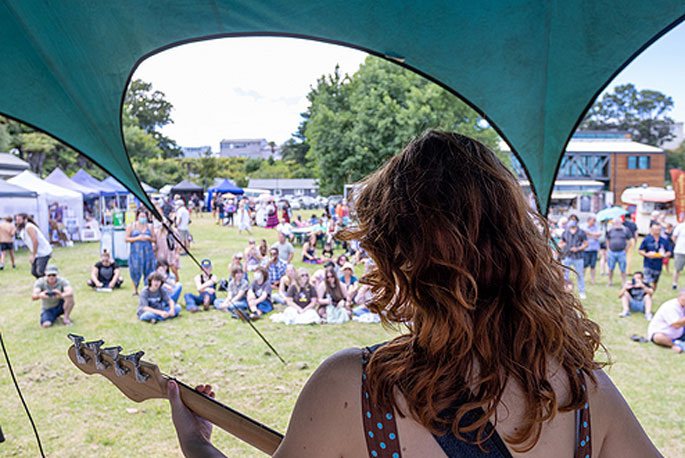 Donors from Tauranga and Western Bay of Plenty have created a new fund that will streamline application processes for community events.
The Tauranga Western Bay Community Event Fund was launched with partners Tauranga City Council, Western Bay of Plenty District Council, TECT, Bay Trust and the Acorn Foundation.
The idea for a collaborative fund came from successful Covid-19 response funds and workshops involving funding partners and members of the events industry in 2021 while developing the action plan and Tauranga Events Investment, which is expected to be released this month.
A total of $700,000 is available, consisting of a maximum of $50,000 per applicant for events held in Tauranga and a maximum of $15,000 per applicant for events held in Western Bay of Plenty.
The combined approach aims to make it easier for community event organizers to obtain funding, as they can now apply for a large amount from a single fund.
Previously, community event organizers may have had to apply to multiple funders to meet their funding needs.
Tauranga City Council's chief executive of community services, Barbara Dempsey, said the move was a collaborative step forward in supporting local events.
"We know residents and visitors love attending events here and we know the benefits that events bring to community well-being and inclusion. By teaming up with other funding partners, we want to make it easier for organizers to access funds that will result in great events," says Barbara.
The new fund replaces the Tauranga City Council Community Event Fund; however, its Event Support Fund, Major Event Fund and Legacy Event Fund will remain open.
TECT will also continue to take applications directly for major and legacy-type events.
Rachael Davie, Chief Strategy and Community Officer for Western Bay of Plenty District Council, encourages event organizers to take the opportunity to potentially secure funding for their events.
"We are proud to be part of this joint fund, which will facilitate the creation of new events and allow very popular existing events to continue. They provide a huge benefit to our communities – bringing people together and creating a sense of whanaungatanga (belonging) – so it's important that we support them," says Rachael.
Applications for a first round of funding are open until July 31, 2022 and will support events in the 2022/2023 fiscal year.
Applications will then be reviewed on a bi-monthly basis after the initial launch period.
TECT's Community Impact Manager Paula Hudson says she is delighted to see the launch of the Tauranga Western Bay Community Events Fund.
"We are excited to continue our collaborative fundraising partnership with fellow funders and look forward to seeing the return of a vibrant event scene to our region."
For more information and to apply for financing in Tauranga Click here or for the Western Bay area Click here.