UEFA to move Champions League final to Russia: source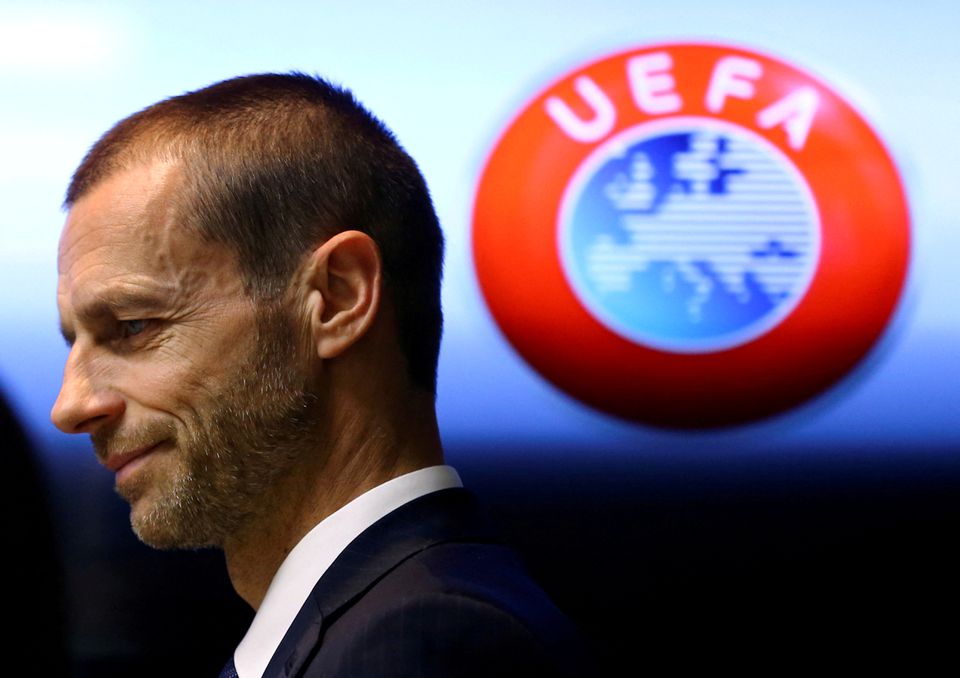 UEFA will move this year's Champions League final from St Petersburg following Russia's invasion of Ukraine, a source with knowledge of the situation told Reuters on Thursday.
UEFA President Aleksander Ceferin called an extraordinary meeting of the Executive Committee on Friday morning and is expected to agree on the rescheduling of the final.
The Champions League final, the showpiece match in European club football, was due to be held at Zenit Saint Petersburg Stadium on May 28 – an event that would normally have drawn thousands of fans from across the continent.
The stadium is known as Gazprom Stadium after a sponsorship deal with the Russian state energy company, which also sponsors the UEFA Champions League and UEFA Euro national team competition 2024.
"Following developments in the situation between Russia and Ukraine over the past 24 hours, the UEFA President has decided to convene an extraordinary meeting of the Executive Committee on Friday 25 February at 10:00 CET, in order to assess the situation and take any necessary decisions," UEFA said in a statement.
Zenit St Petersburg are in Europa League action on Thursday, playing in Spain against Real Betis, and UEFA have said this match will not be impacted.
"UEFA can confirm that all matches tonight will be played as scheduled," the organization said.
A group of European lawmakers wrote to UEFA on Thursday, asking them to change venues and no longer consider Russian cities for international football competitions.
The 2023 Champions League final is set to be held in Istanbul, with Wembley in London hosting the following year and Munich's Allianz Arena the venue for the final in 2025.
Playoff game with Russia 'almost unthinkable', says Swedish FA boss
A 2022 World Cup qualifier in Russia is "almost unthinkable" at the moment, the president of the Swedish Football Federation (SvFF) told Reuters following Russia's invasion of Ukraine on Thursday.
Sweden are due to face the Czech Republic in a Group B match of the World Cup qualifiers on March 24, with the winner meeting the winner of the other group match between Poland and Russia.
Wins for Sweden and Russia would mean the two sides meet in Russia on March 29, with a Qatar World Cup spot on the line.
"It's a possible scenario…spontaneously, the feelings we have waking up to this morning are that it's almost unthinkable that we're playing a football match in Russia in a few weeks," Karl-Erik Nilsson told Reuters.
"As it stands here and now, today there is absolutely no desire to play a football match in Russia," he added.
Nilsson said he had not been in touch with his contacts in Ukraine after the nighttime attacks.
"Our thoughts are with our friends in Ukraine on the situation they woke up to today, it's awful. Football should be seen as something less important in the midst of this hell," he said.
The 64-year-old former referee did not ask for the Russians to be kicked out of the World Cup entirely.
"I believe (in these situations) it takes a lot of things very quickly – we'll have to live and socialize even in the future, and I think we shouldn't be too quick with solutions," he explained. .
"Instead, we should take our time and see what actions are needed. At the moment, we look forward to the arms being laid down and peace and freedom to be born."
The Swedish football boss said the desires of Ukrainians themselves should guide football's response.
"It's important that the requests come from Ukraine," Nilsson said.
"At the moment they have a lot more to think about than football, but a future will come one day and we must show solidarity with our footballing friends across Europe," he said.